BEST SUPPLIER AWARD 2022 from our Prestigious Customer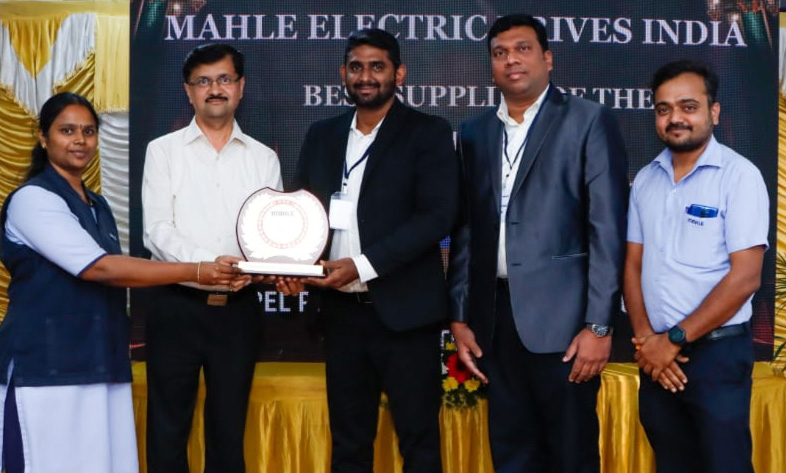 This award is the reflection of our constant efforts towards meeting and exceeding the customer expectations
We are delighted to share that Tempel has received the "Best Supplier Award 2022" from Mahle Electric Drives India Private Limited.
Mahle is one of the leading manufacturers of EV motors, with a group sales revenue of 10.9 billion EURO. This is a very prestigious award in the Indian EV motor industry. During the award ceremony, Mahle team appreciated Tempel for the technical solutions provided, initiatives from Tempel to reduce the total cost of ownership and throughput improvement in balancing the rotors. On behalf of Tempel , the award was received by, Mr. Ajai John, Head – Sales and Marketing and Mr. Murugan, Manager- Sales and Marketing. The award was presented by Mr. Milind Mhaiskar, Managing Director-Mahle Electric Drives India Private Limited, in the presence of Mrs. Udayarani, Head – Supply Chain, Mr. Ratheesh Ravindran, Head – QA, during the supplier meet conducted on 25th January 2023.
Tempel Managing director, Mr. Sethu Madhavan stated that, this award is the reflection of our constant efforts towards meeting and exceeding the customer expectations.