Crisis and Opportunity|Tempel (Changzhou) First Quarter Employee Meeting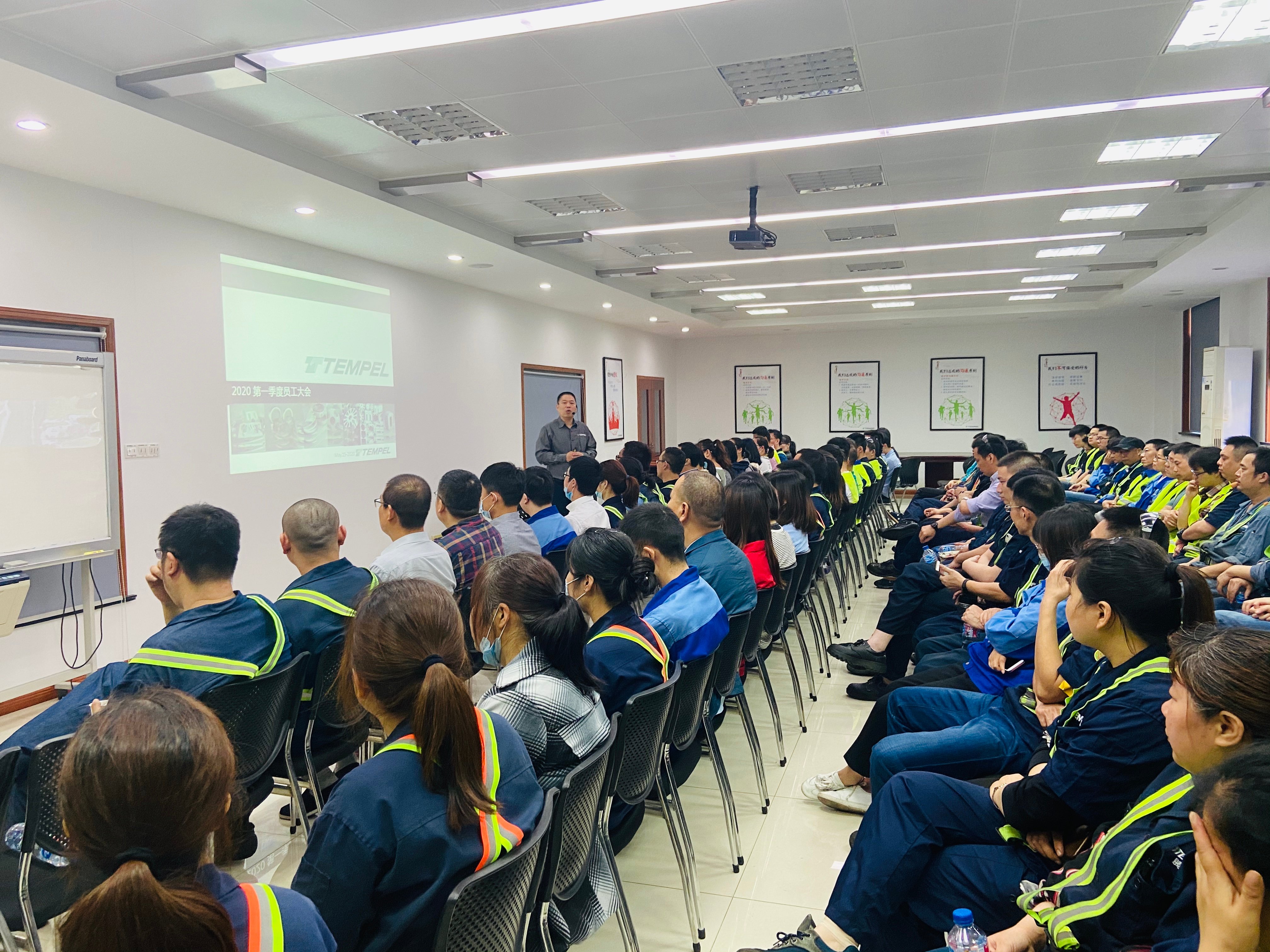 With the effective control of COVID-19, Tempel (changzhou) employees are returning to normal work and life gradually. On May 15th, 2020, Tempel (Changzhou) held the First Quarter Employee Meeting in training room. We held the meeting for two times in order to cover all employees. Long-lost conference let all employees gather together, we take advantage of this summer breeze day, condensing, unity of pace, focus on the company's business objectives.
In the meeting, GM James Zhang looked back to the first quarter performance. He shared with all the employees in detail of company's performance of the first quarter, changes and progresses, major events and activities, challenges and problems, work plans, key work and requirements. His special emphasis is placed on the importance of safety and quality awareness. He clearly pointed out the problems and challenges faced by Tempel (Changzhou) in the context of the global epidemic situation. In the future, every Tempel person should strive to become a better themselves; Every job should have goals and results. April showers bring May flowers! Crisis is not only a danger, but also an opportunity. We should dare to be the first and distance ourselves from those who stop at the danger. Strive to develop new markets and win new projects. 2020 is a year of both opportunities and challenges. We must always have a sense of crisis and seek survival during crisis. We firmly believe that: There will be times when the wind and waves break, and the sails will be hung straight!