How Does Your Organization Measure Up?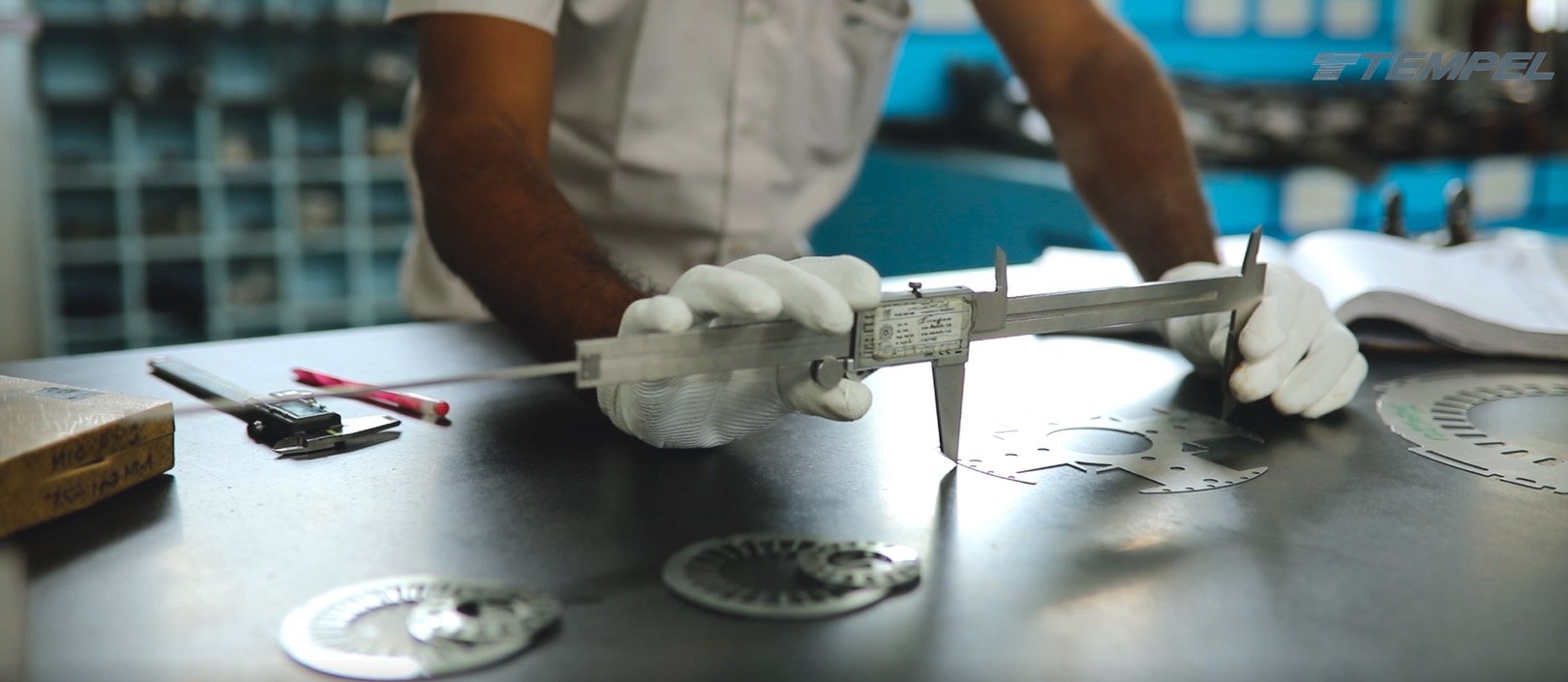 Tempel Facilities Share Global Excellence Best Practices
Industry insiders know that a key ingredient to successfully delivering outstanding products is to continuously look for opportunities for further improvement. One way that the world's top performing companies do this by learning from each other. Recently, Tempel launched the internal Global Excellence Awards to recognize manufacturing facilities across the enterprise that excel in critical areas such as safety and on-time delivery. The primary purpose of the awards is to recognize what is working right across the enterprise and share those practices so that ultimately every Tempel facility can elevate its level of service to customers.

Eduardo Rady, General Manager at Tempel de Mexico (TdM) located in Monterrey, Mexico, says the opportunities for shared learning are endless. "The key element that we highlight at TdM is prevention, not correction. Solve the root of the problem – don't create band-aids – and always ensure that everyone has clear targets. This way everyone knows what the goals are they must achieve."

For Tempel Chennai located in Chennai, India, implementing industry best practices is integral to keeping working conditions safe and delivering exceptional service to customers. "Our safety performance is not an accident, it was achieved as a result of concerted efforts," states Sethu Madhavan, Tempel Chennai General Manager. "At Tempel Chennai we focus on a culture of safety by constantly training the team on safe practices and implementing several awareness campaigns."

Madhavan says just a few of these practices include:
A Safety Layered Audit that is conducted every shift by an Operator, every week by a Zone Captain and every month by a Manager.
WhatsApp group for sharing safety concerns and pictures.
Weekly visits by managers during the night shift to check personal protective equipment use and other safety practices.
Recognizing Safety Month every year through competitions, special trainings and various awareness programs like safety exhibitions, road shows, etc. Tempel Chennai family members also participate in the safety awareness programs by contributing to drawings, essay writings and slogans. The program is even extended to residents in the nearby villages.
Innovative suggestions for improving safety, quality and delivery are encouraged in the form of what is known as Teaming to Achieve Global Excellence projects, which are implemented by a cross-functional team. The best projects are rewarded.
James Zhang, General Manager at Tempel Changzhou located in Changzhou, China, agrees that "building a culture of safety requires keeping safety practices highly visible, which includes managers leading by example and ensuring that employees have adequate training and that proper processes are repeated daily."

"At Tempel Changzhou we've worked hard to improve our overall performance," says Zhang. "For example, we have a Quality System Basics process that enables us to review customer feedback and take quick action to correct and resolve any issues. We also put a high focus on the operations of our shop floor management, especially the shift changing management, to ensure that all information, including lessons learned and new requirements, are properly communicated down the chain."

Tempel Chicago's Plant Manager Greg Steves says the facility, located in Chicago, Illinois, has much that it can share with others about on time delivery (OTD).

"There are a variety of processes we've put into place to help keep our OTD on track such as having a daily meeting that includes Customer Service and Production Control, among others, in which we review the status of orders and assess any potential concerns or issues in meeting our delivery date," says Steves. "The key purpose of the meeting is to get ahead of any possible problems before they arise. We are so committed to this process that if a problem does arise, we don't leave the meeting until there is a resolution."

When it comes to improving processes and sharing best practices, Tempel's General and Plant Managers all agree that keeping the lines of communication open is integral to success.

"Promote personal initiative and create an effective environment where all members have the same level of support and opportunities to voice their suggestions," advises Rady.

Zhang echoes that sentiment, "Build a cohesive team, create organizational clarity and ensure everyone knows that employees are an important part of our business."