Tempel Runs Chennai Marathon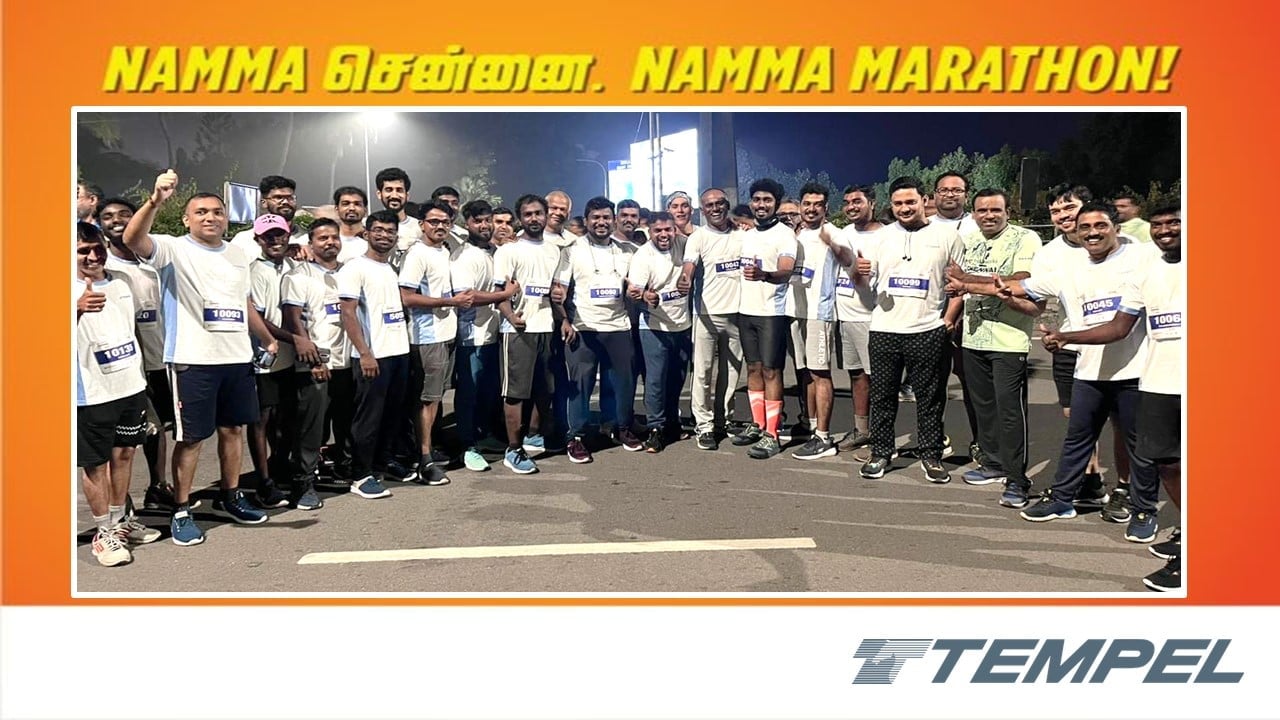 102 Tempel Employees participated
The crowds, the energy, and the excitement are hard to ignore at the Fresh works Chennai Marathon 2023. What is more exciting is the electrifying performance of our Tempel Runners sliding into the finish line at 10K and 21K categories. Tempel runners looked elegant and unique in White jersey with Tempel Logo. 102 runners participated and ran along with 22500 runners. Every year more than hundred Tempel runners participate in the marathon. Tempel sponsors 2 marathons every year for its employees.
Our Tempel video was played at the CTC Bib collection centre during the previous days of Marathon which created a visibility for Tempel. In the video, Our MD Mr Sethu Madhavan shared about the focus on Fitness and Health and mentioned on the Best Employer Brand Award received by Tempel recently. He also participated in the Half marathon category and completed successfully.
Tempel gives every opportunity to improve the fitness and health of our employees. Many Tempel runners were first time runners who have taken up fitness lifestyle. They were excited about participating in the event and thanked Tempel management for providing opportunity to run at one of the India's largest marathons.