Tempel will attend Expo in Suburban Collection Showplace, Michigan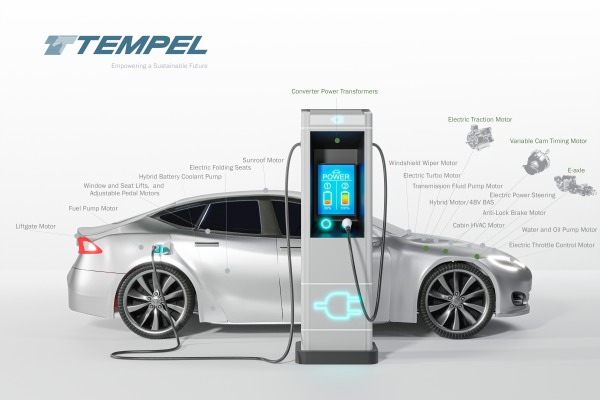 Tempel will be attending the Electric & Hybrid Vehicle Technology Expo from September 12th to 14th to be held in Suburban Collection Showplace, Novi, MI.
Looking forward to connecting with industry leaders in the e-Mobility market to discuss essential market trends. Tempel will be showcasing new technological developments that improve the end-user performance of our products like adhesive bonding techniques. Continuing to produce high-quality electrical steel laminations used in motors and transformers for a wide range of applications in electric-powered vehicles and charging station infrastructure.
Global manufacturing plants puts Tempel in a unique position to serve a broad customer base with a wide range of needs. To schedule an appointment with an expert, visit the contact tab
Visit Tempel at booth 601 during the show!