Tempel will be present at the Electric & Hybrid Show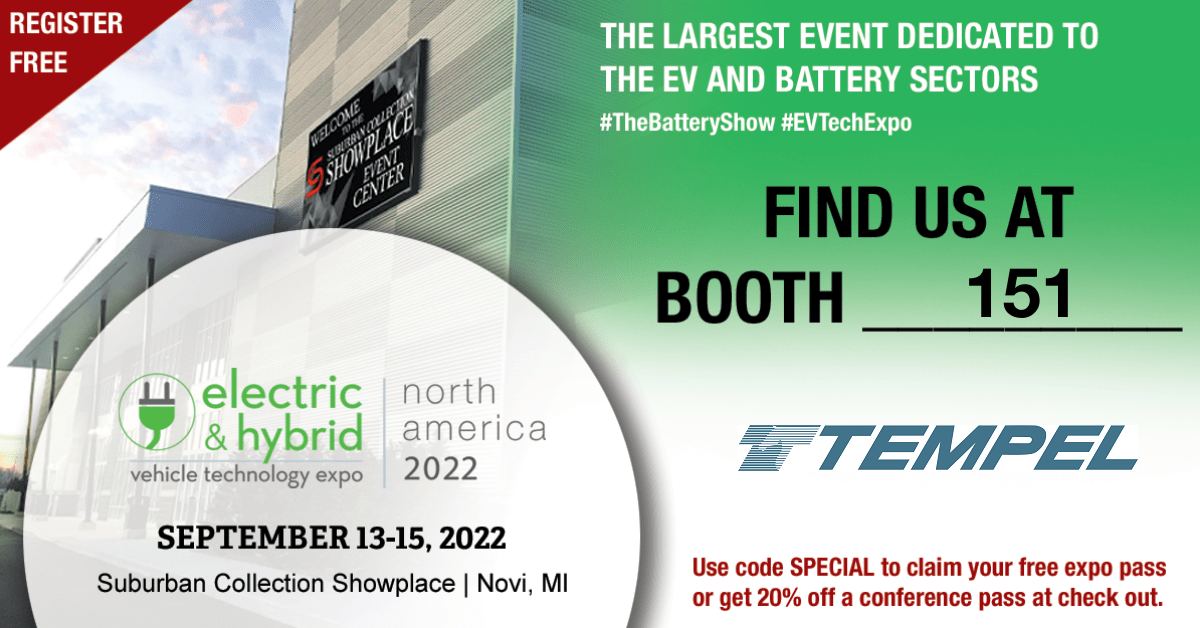 Tempel will be attending the ELECTRIC& HYBRID Vehicle Technology Expo from September 10th to 15th to be held in Novi, MI. The show represents an important event for the electric vehicle sector and Tempel we will be present to display our portfolio of electrical steel lamination products used in transformers and motors while also supporting Tempel's value added services for electrical steel lamination used in charging stations and Electrical Vehicles. Our global footprint with manufacturing plants across the globe gives us a unique position to support our customer globally.
To register click here. If you want to meet with our staff, please fill this form and we will be contacting you to schedule a time that fits your schedule. Our team of experts will be excited to hear from you!