Tempel will participate in CWIEME Shanghai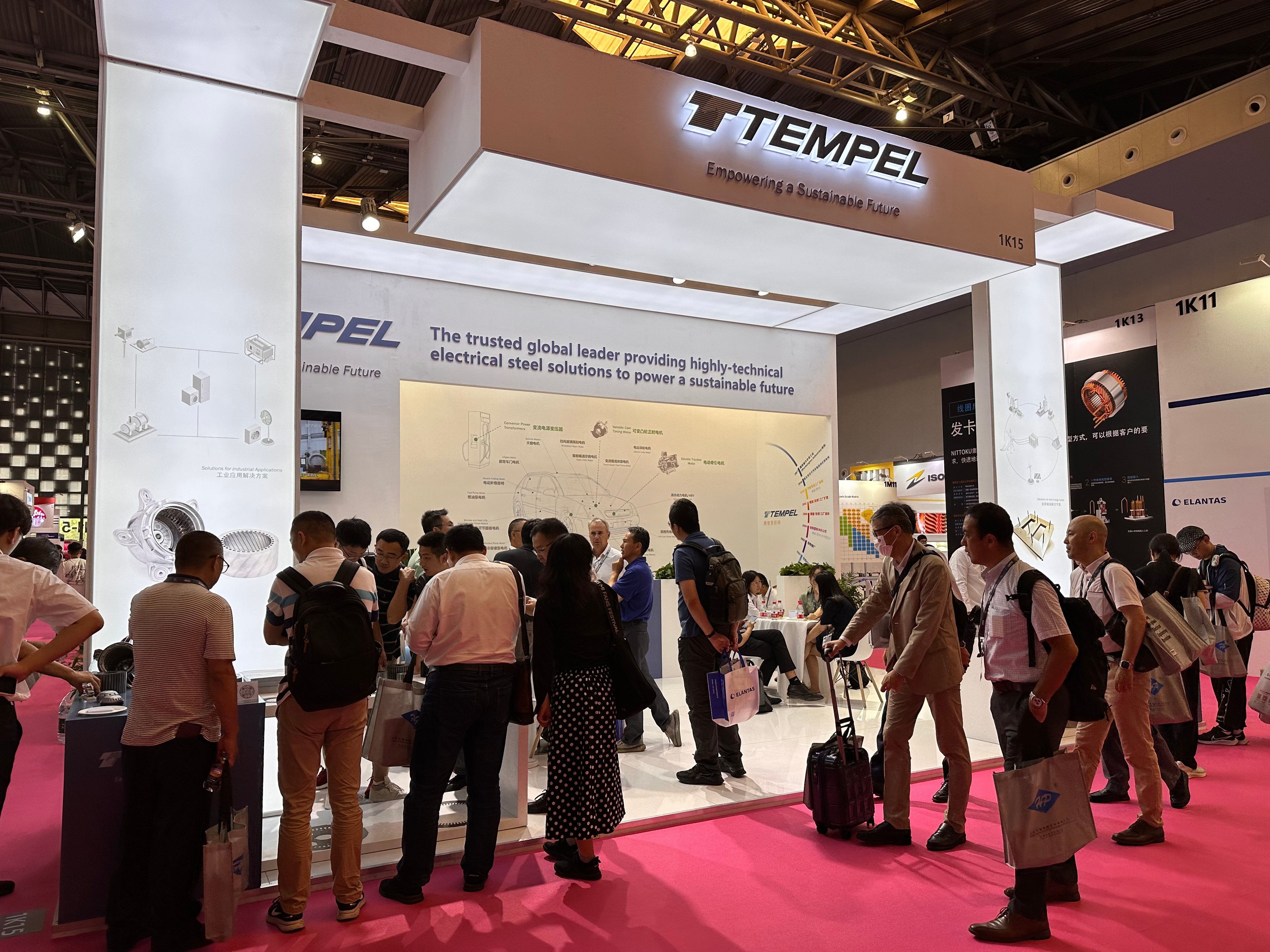 Tempel will participate in CWIEME Shanghai June 2023
20.06.2023/TEMPEL/ SWEECC
Tempel, the globally trusted partner for magnetic steel laminations for motors, generators, and transformers, will be attending the Coil Winding Insulation, Electric Manufacturing Exhibition (CWIEME) that will take place in Shanghai from June 28th-30th at stand 1K15.
Tempel is in a leading position to the existing transition to renewable energies and the transportation electrification surge. At the world's largest event of its kind, Tempel will be displaying a wide variety of motors and transformers that are part of its core electrical steel lamination portfolio used in several markets.
Tempel's global presence, high-quality material selection process, and expertise in electrical steel laminations make the company a trusted partner for almost any application that requires a motor or a transformer. Being one of the largest purchasers of electrical steel worldwide, our procurement strategy guarantees access to consistent, high-quality steel with equivalent performance, offering a distinctive value proposition to customers by reducing risks throughout the project development and our thorough supply chain management.
Empowering a sustainable future, working to accelerate the world in the e-mobility, industrial, transportation and energy markets, Tempel will have a team of experts present at the booth, visitors can schedule appointments, view displays, and learn more about our portfolio of electrical steel laminations.
About TEMPEL
Tempel delivers precision manufacturing, material sourcing, metallurgical analysis, engineering, prototyping and product design, tooling, and value-added capabilities to customers via a global manufacturing footprint. It was recently acquired by Worthington Industries, Inc. [NYSE: WOR] a premier value-added steel processor and producer of laser welded solutions and electrical steel laminations that provide light weighting, safety critical and emission reducing components to the mobility market. For over six decades, the Company has been delivering innovative solutions to customers spanning industries such as automotive, energy, retail and construction.