Tempel Wins Elite Dana Award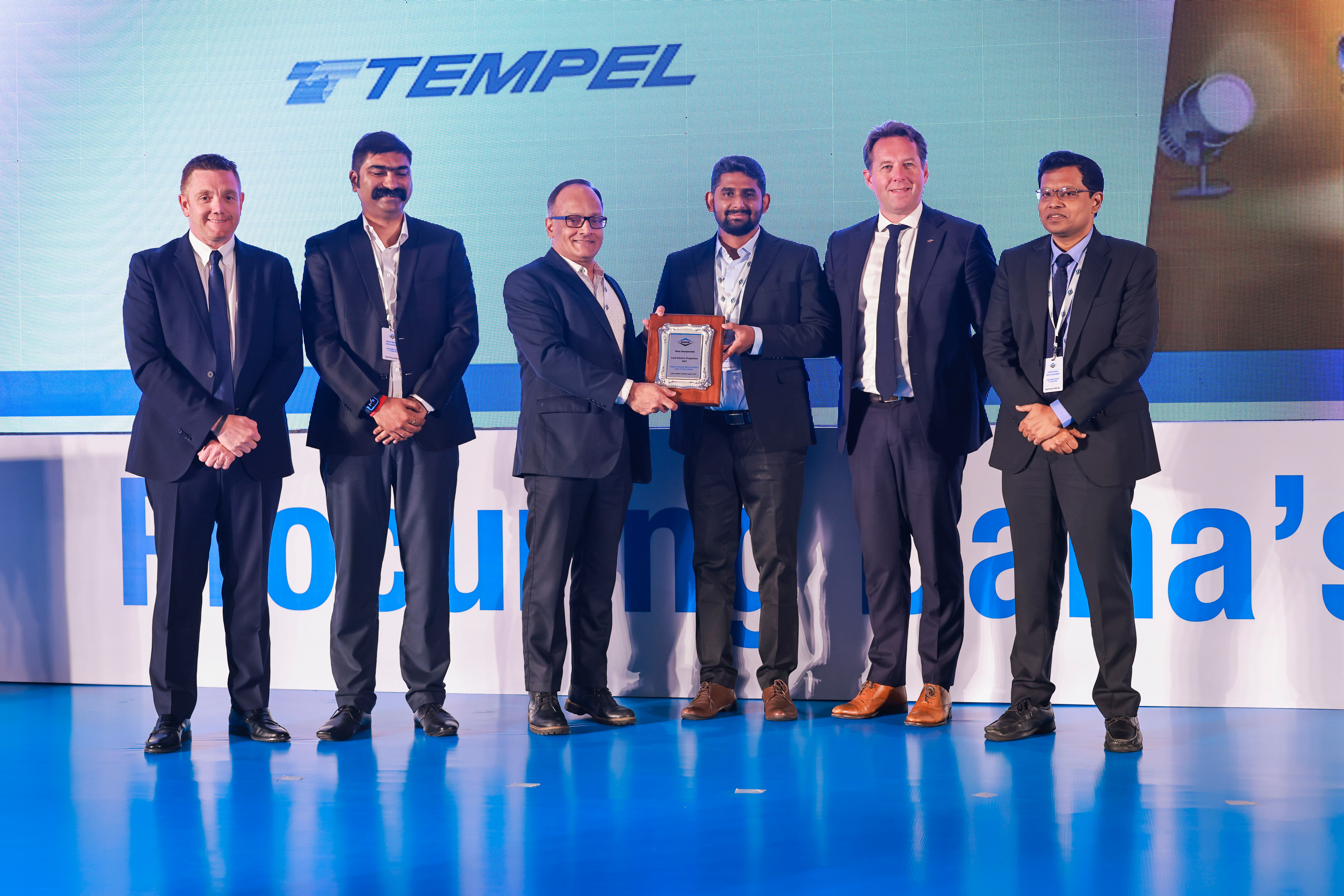 Tempel Wins Elite Dana Award
Tempel, a global leader that specializes in producing electrical steel laminations, has been recognized as the top supplier for Electric Propulsion by Dana India
Chicago, Illinois. October 26, 2022- Tempel India has been recognized as the Top Supplier for Electric Propulsion by the Dana Awards, one of India's premier recognitions. The award for "Lead Electric Propulsion in 2021", announced during Dana's India Supplier Summit, reflects the company's commitment to quality and world-class performance by providing electric motor laminations to their TM4 site in Pune. The award was presented to Tempel's managing director for India, Sethu Madhavan, and head of Sales Ajai John.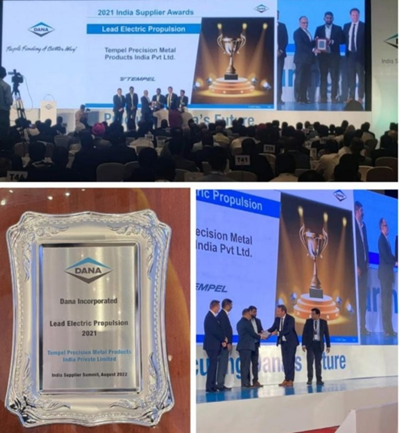 "This prestigious award confirms the value proposition and commitment to excellence that Tempel maintains worldwide. Our customers require an understanding of their specific requirements and an ongoing dedication to adapting to their needs. That is Tempel's mission and why the company was honored," stated Sethu.
Dana is a leader in the design and manufacture of highly efficient propulsion and energy-management solutions that power vehicles and machines in all mobility markets across the globe. The company is shaping sustainable progress through its conventional and clean-energy solutions that support nearly every vehicle manufacturer with drive and motion systems; electrodynamic technologies, including software and controls; and thermal, sealing, and digital solutions. Based in Maumee, Ohio, USA, the company reported sales of $8.9 billion in 2021 with 40,000 associates in 32 countries across six continents.
Electric vehicle adoption will only continue to grow, increasing the business prospects for both Dana and Tempel. Managing director Sethu, went on to state, "We see nothing but growth ahead so long as we remain customer-centric and strive to delight our customers. Tempel inhabits a space with a competitive position, and we will continue focused on serving the market'.
Tempel Steel is a global leader in the manufacturing of high precision electrical steel laminations for motors and transformers with manufacturing and distribution locations in the United States, Canada, China, Mexico, and India. Tempel is a partner of choice that provides global material sourcing, metallurgical analysis, advanced product design, prototyping and various value-added capabilities, such as core assembly, Annealing, laser welding, bonding and blank & Notching.Tempel Chennai provides high quality stator and motor Stampings for use in Dana's Electric Vehicle platforms. Tempel is part of Worthington Industries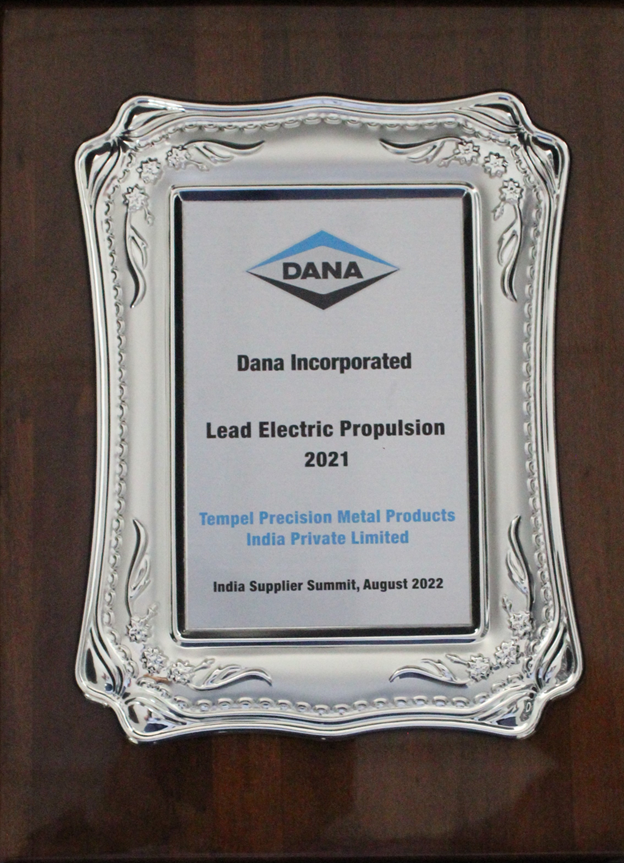 About Worthington Industries -. Worthington Industries (NYSE:WOR) is a leading industrial manufacturing company pursuing its vision to be the transformative partner to its customers, a positive force for its communities and earn exceptional returns for its shareholders. For over six decades, the Company has been delivering innovative solutions to customers spanning industries such as automotive, energy, retail and construction. Worthington is North America's premier value-added steel processor and producer of laser welded solutions and electrical steel laminations that provide light weighting, safety critical and emission reducing components to the mobility market. Through onboard fueling systems and gas containment solutions, Worthington serves the growing global hydrogen ecosystem. The Company's focus on innovation and manufacturing expertise extends to market-leading consumer products in tools, outdoor living and celebrations categories, sold under brand names, Coleman®, Bernzomatic®, Balloon Time®, Levels Tools®, Mag Torch®, Well-X-Trol®, General®, Garden-Weasel®, Pactool International® and Hawkeye'"; as well as market leading building products, including water systems, heating & cooling solutions, architectural and acoustical grid ceilings and metal framing and accessories.