WORLD OZONE DAY 2022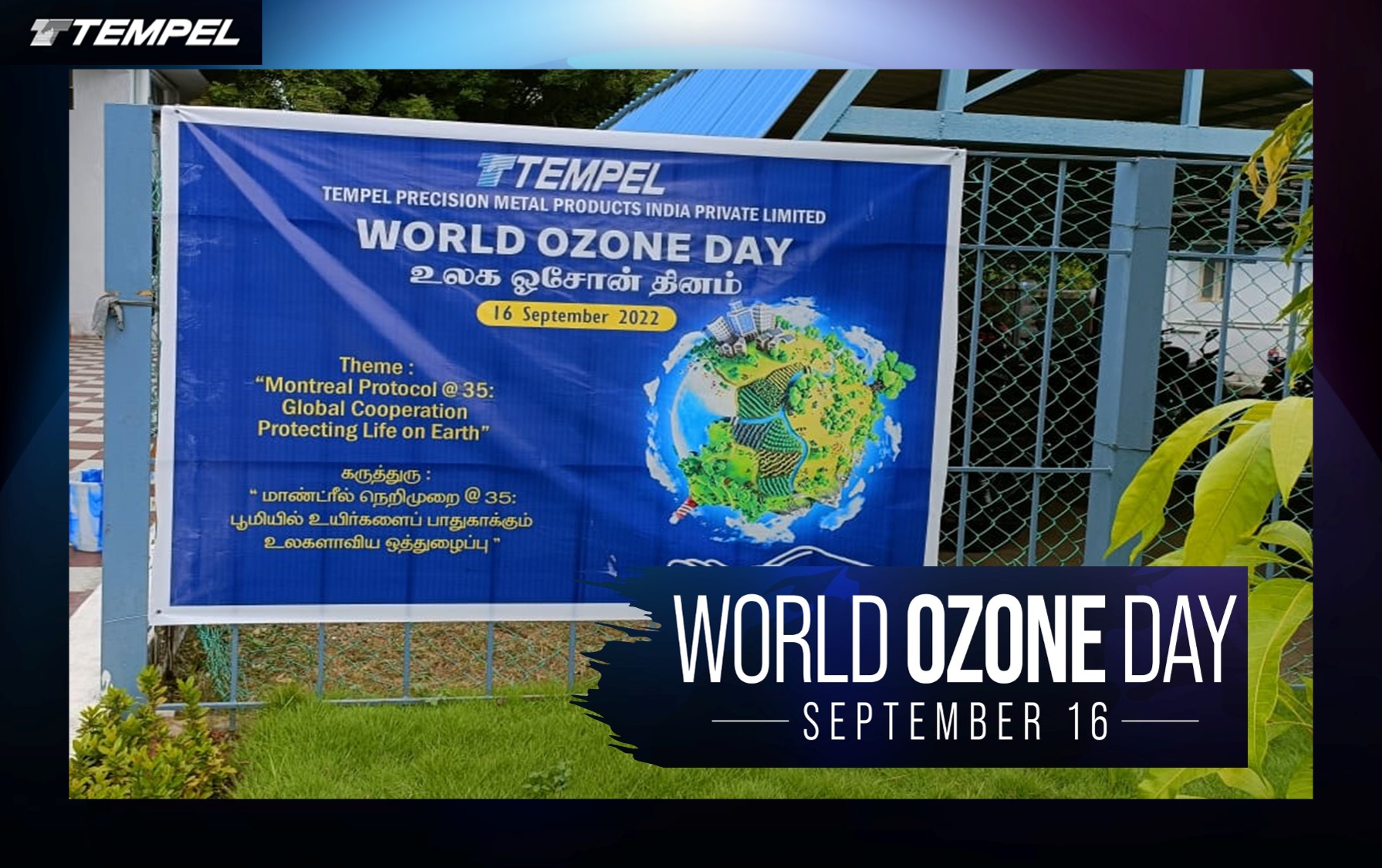 Taking a Pledge for a Better Tomorrow! We Care
Tempel celebrated World Ozone Day on Friday, 16th September. We displayed banners and posters on World Ozone Day at predominant locations in the factory. All employees gathered at the Training Centre. The celebration started with an introduction on the importance of the Ozone Layer, its depletion, current situation by Mr Amaladoss M, Director – Human Resources. He briefed about the significant ozone-depleting substances (ODS), such as refrigerants, compressors, vehicles, etc and mentioned the effects of Ozone Depletion on Flora, Fauna, the Environment and Humans. He added that Tempel cares healthy environment and plans to plant 500 saplings at Gudapakkam Village, near our factory, in collaboration with the Tamilnadu government and urged participants to protect the ozone depletion through simple activities in day-to-day life.
Mr Subramanian K, Senior Manager – Production, read the Pledge to reduce Ozone Depleting Substances (ODS) usage in the factory and day-to-day life and all employees followed him. Pamphlets, Posters and Slogans were displayed virtually displayed during the event.
World Ozone Day is celebrated yearly to spread awareness among people about the depletion of the Ozone Layer and the measures taken to preserve it. World Ozone Day is celebrated on 16th September to commemorate the signing of the Montreal Protocol that came into force on this day in 1987. The theme of World Ozone Day 2022 is "Montreal Protocol@35: global cooperation protecting life on earth".
WE CARE AT TEMPEL!