Worthington Industries Announces Plan to Separate Steel Processing Business, Unlocking Value by Creating New Standalone Public Company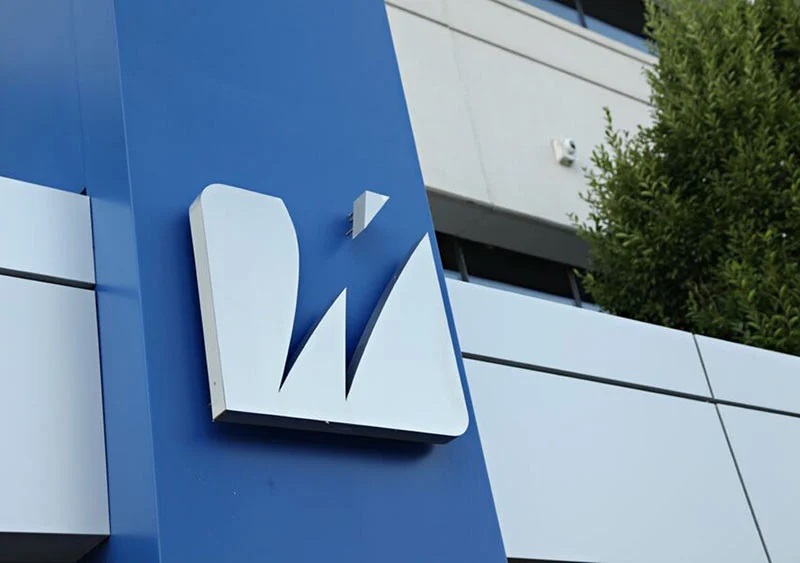 Worthington Industries Announces Plan to Separate Steel Processing Business, Unlocking Value by Creating New Standalone Public Company
Separation Will Create Two Distinct, Market-Leading Companies that Are More Specialized and Fit-for-Purpose, with Enhanced Prospects for Growth:

New Worthington Will Sharpen its Strategic Focus on Fast-Growing, Attractive Markets in Consumer Products, Building Products and Sustainable Energy Solutions

Worthington Steel Will Operate as a Best-In-Class, Value-Added Steel Processor with Blue Chip Customers and Expanded Opportunities in Electrical Steel and Automotive Lightweighting

Worthington to Discuss Planned Separation and First Quarter 2023 Financial Results on Webcast at 8:30 a.m. ET Today

COLUMBUS, Ohio – September 29, 2022 — Wothington Industries, Inc. (NYSE: WOR), a leading industrial manufacturing company, today announced that its Board of Directors unanimously approved a plan to pursue a separation of the Company's Steel Processing business into a new public company. Worthington Industries plans to effect the separation via a distribution of stock of the Steel Processing business, which is expected to be tax-free to shareholders for U.S. federal income tax purposes. The Company expects to complete the separation by early 2024.

The planned separation will result in two independent, publicly traded companies, each poised to capitalize on differentiated growth and value creation strategies.

The post-separation Worthington ("New Worthington") is positioned with premier brands in fast-growing, attractive end markets in Consumer Products, Building Products and Sustainable Energy Solutions.

The post-separation Steel Processing business ("Worthington Steel") will be a best-in-class, value-added steel processor with a unique capability set, sophisticated supply chain and pricing solutions and expanded product offerings in electrical steel laminations and laser welding solutions.
John McConnell, executive chairman of Worthington's Board of Directors, said, "The Board and management team regularly consider alternatives to unlock the value of our businesses and ensure we are best positioned to serve customers. We recently re-segmented to better align each business with the attractive markets we serve, and the planned separation will further advance those efforts."
McConnell continued, "For nearly 70 years, we have continued my father's legacy of operating Worthington based on a people-first Philosophy, rooted in the Golden Rule, focused on driving shareholder value. This approach has enabled us to achieve market-leading positions throughout our businesses. As Worthington plans to become two standalone public companies, these guiding principles will remain intact for both companies. I am confident that our business leaders will carry forward our people-first Philosophy and successfully lead each business through its next phase of growth."
The McConnell family is expected to continue as a meaningful, long-term shareholder of both companies.
Andy Rose, president and CEO of Worthington said, "Following two consecutive years of record earnings, we are excited to pursue this separation from a position of strength and create two distinct, market-leading companies with strong cash flows and compelling growth opportunities."
Rose continued, "With our Philosophy as the foundation, we will leverage the Worthington Business System driven by Transformation, Innovation and Acquisitions. The separation will provide new career development opportunities for employees, position each company to better meet the evolving needs of customers and unlock value for shareholders. Each company is expected to be well capitalized and better positioned to pursue its respective growth strategies while delivering superior returns for shareholders."
Rose added, "Both businesses will continue to be headquartered in Columbus, Ohio and will likely keep 'Worthington' in their new corporate names, which will be announced prior to completion of the separation. We are taking one great company and making two, building on our proud legacy and carrying forward our winning culture and commitment to the communities where we live and work."
Compelling Benefits of the Separation
The planned separation is expected to provide both the New Worthington and Worthington Steel with:
Enhanced agility and sharpened strategic focus: Each company will have a sharper focus on its distinct markets and strategic priorities.

Tailored capital allocation strategies: Each company is expected to have modest leverage and ample liquidity combined with strong cash flows, providing flexbility to deploy capital toward its specific growth opportunities.

Shareholder value creation opportunities: The separation will create two more focused businesses with differentiated investment theses, making each company easier for investors to understand and appropriately value.

Outstanding boards of directors and management teams: Both companies will be overseen by engaged and highly qualified directors and led by experienced leadership teams with proven records of driving growth and creating value.

To read full press release please click here.